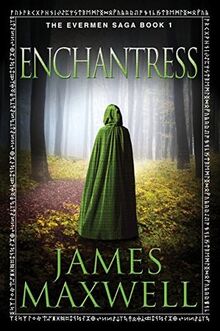 Ella and her brother, Miro, are orphans, their parents killed long ago in the ongoing struggle against the mad Emperor.
From the day Ella witnesses an enchanter using his talents to save Miro from drowning, she knows what she wants to be. But the elite Academy of Enchanters expects tuition fees and knowledge. Determined, Ella sells flowers and studies every book she can. Meanwhile, Miro dreams of becoming one of the world's finest swordsmen, wielding his nation's powerful enchanted weapons in defense of his homeland.
A dark force rises in the east, conquering all in its path, and Miro leaves for the front. When the void Miro left is filled by Killian, a charming stranger from another land, Ella finds herself in love. But Killian has a secret, and Ella's actions will determine the fate of her brother, her homeland, and the world
Ad blocker interference detected!
Wikia is a free-to-use site that makes money from advertising. We have a modified experience for viewers using ad blockers

Wikia is not accessible if you've made further modifications. Remove the custom ad blocker rule(s) and the page will load as expected.