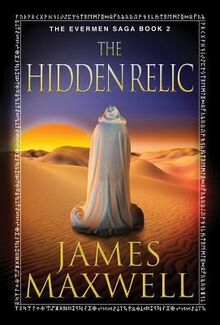 The second book in the epic Evermen Saga.
With the fate of their homeland still in jeopardy, siblings Ella and Miro must face the Primate's evil as he discovers a new technique: a way to extract essence from human blood.
The Primate has been temporarily defeated, but his home was once inhabited by the Evermen, and their ancient secrets still remain there. As the mysterious Evrin sets out to destroy everything he can, the Primate stumbles upon an ancient book that tells of a hidden relic with unfathomable power—and he will stop at nothing to find it.
Realizing the solution to defeating the Primate and saving the Empire is tied to the hidden relic, Ella, Miro, Killian, and the desert prince Ilathor must race to reach the relic before the Primate…or suffer disastrous consequences.
Ad blocker interference detected!
Wikia is a free-to-use site that makes money from advertising. We have a modified experience for viewers using ad blockers

Wikia is not accessible if you've made further modifications. Remove the custom ad blocker rule(s) and the page will load as expected.